1350 Main Unit 1501
Listed at $659,000
Spectacular corner 2 bedroom 2 bath unit with 10 1/2 foot ceilings featuring:
| | |
| --- | --- |
| | Porcini white tile in living room and decks |
| | Stainless steel appliances |
| | Italian cabinetry |
| | Granite countertops |
| | Marble tile in foyer- kitchen |
| | Crown molding in living room, dinning room & master suite |
| | 2 terraces with views of downtown Sarasota from the living room and dining room |
In the heart of downtown Sarasota close to restaurants, bayfront, shopping, Whole Foods and downtown cultural events. Amenities include huge pool/spa, fitness, storage, community room, billiards and grills.
1501 Unit Photos
(Click on photo to enlarge and "back button" to return)
1350 Amenities Photos
(Click on photo to enlarge and "back button" to return)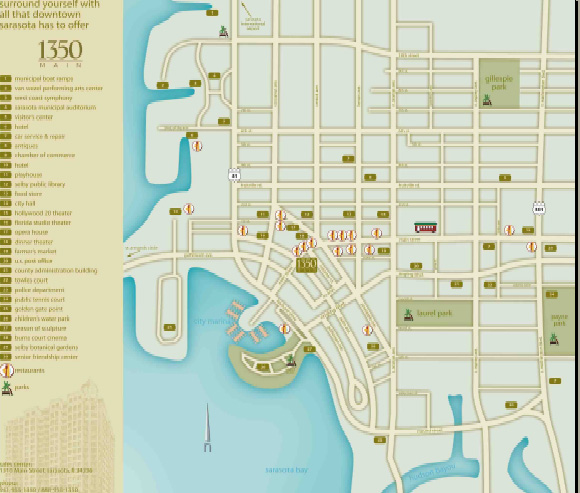 Overview
Building Layout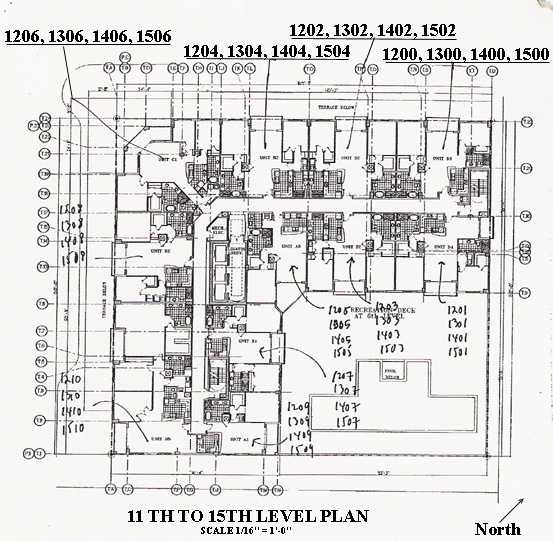 Floor Plans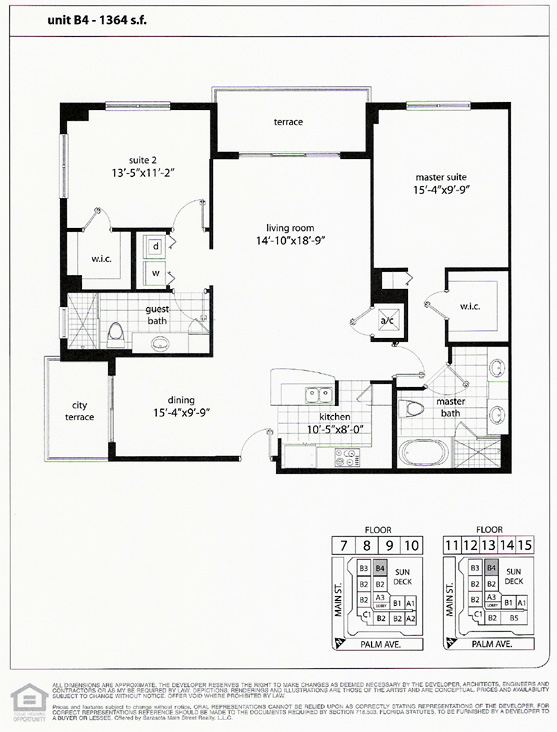 B4 Floor plan
2 Bedroom
2 Bath
Click on a photo to enlarge - Press Back button to return
*All numbers are subject to change without notice

Information Request Form
Your Contact Information

(Please complete)

First Name:

Last Name:

Daytime Phone:

Evening Phone:

Fax:

EMail (required field):

Street Address:

City:

State/Province:

Zip/Postal Code:

Select the items that apply, and then let us know how to contact you.
Send product literature
Please call as soon as possible
Please email information
Information type
Type of property
How soon do you expect to visit Sarasota to sample our lifestyle ?

What type of property are you interested in ?
(Check One)
Condominium
Single Family Home
Haven't Decided Yet

What price range are you considering ?

Specific Property or Information Requested